Nutrition
Tea Forte, identified around the world as the exceptional tea experience, is introducing SIPSCRIPTIONS, a collection of organic, functional mind and body balancing teas for optimal health.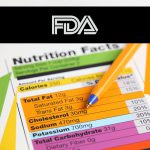 In May 2016, The Food and Drug Administration (FDA) unveiled updates to the Nutrition Facts panel that appears on all food and beverage products. Now the agency is clarifying certain details of these changes in its draft guidance issued this week. Industry members have 60 days to submit comments before the final version is drafted.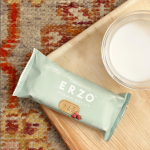 In 2014, when co-founders Zoe Sakoutis and Erica Huss moved on from Blueprint, the healthy juice company they had sold to Hain Celestial, they, like many other young professional women, found conversations kept turning to one topic: pregnancy, and the way nutrition affects both the mother and unborn child. Hence, in November, 2015, the pair gave birth to a new company, Ezro Foods.