Meat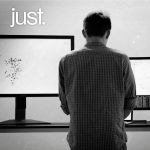 Hampton Creek CEO Joshua Tetrick spoke with NOSH about recent changes, including what he hopes his two newly named board members will bring to the table, why he's looking beyond plants to meat and how licensing will play a role in the company's future.
Pilgrim's is launching a line of chicken sausages under its Gold'n Plump® label—a brand known for making good chicken its mission. Fully cooked and ready to heat on the backyard grill or stovetop, Gold'n Plump chicken sausages can be found in Midwest supermarkets and national retailers.
The acquisition is a natural next step in expanding Verde Farms' offerings nationwide while maintaining the integrity of their founding values of healthy soil, healthy animals, and healthy and delicious beef. The terms of the transaction were not disclosed.
The Ball Park Brand removed added nitrites and nitrates from all Ball Park beef hot dogs, and eliminated by-products and added fillers from its meat line.
Applegate, the nation's leading natural and organic meat brand, is committing to transforming the lives of millions of chickens in its supply chain. By 2024, Applegate intends to elevate and third-party verify its standards for broiler chickens to be consistent with Global Animal Partnership (GAP).
Available in original and hot varieties, new JENNIE-O® All Natural Turkey Sausage offers home cooks a great-tasting lean alternative to traditional pork sausage with lower fat content and a simple, clean ingredients list: just delicious turkey, salt, sugar, a blend of spices and rosemary extract.
The New Primal, makers of the world's healthiest, most responsibly sourced 100% grass-fed beef, free-range turkey and naturally raised pork snacks, introduced four new bold meat stick flavors and two new marinades at Natural Products Expo East in Baltimore.
Beginning September 1, 2016, all of Niman Ranch's pork, beef, lamb and processed products, including bacon, sausages, hot dogs, and hams, will officially become Certified Humane making them the largest multi-protein company in the U.S. to join the program.
Kahiki Foods, Inc., the zany creators of bold and exciting frozen Asian food, announces its latest product innovation with the introduction of its new three-item line of Kahiki Yum Yum Stix™
Vermont Smoke & Cure is proud to announce that with the launch of their new Uncured Smoked Pepperoni they have eliminated the use of antibiotics throughout their entire meat supply chain.