Fiber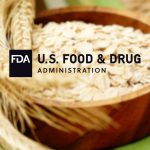 Under the new Nutrition Facts regulations, the types of ingredients that would count towards dietary fiber levels was severely reduced. Earlier this year the FDA announced it would review 26 additional isolated and synthetic ingredients to be recognized as acceptable, however, after almost a year with no guidance or updates on the review, the Grocery Manufacturers Association (GMA) is asking for answers.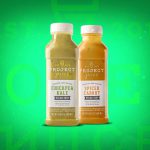 The certified organic, cold-pressed juice and clean food company launched its first line of vegan bottled soups, chickpea kale and spiced carrot, in December.
Ingredion Incorporated today announced the launch of a new line of low cost-in-use dietary fibers for manufactures wanting to easily add fiber to foods – the VERSAFIBE™ dietary fiber series – for fiber fortification and calorie reduction.