French Brands Bring 'Je ne Sais Quoi' to U.S.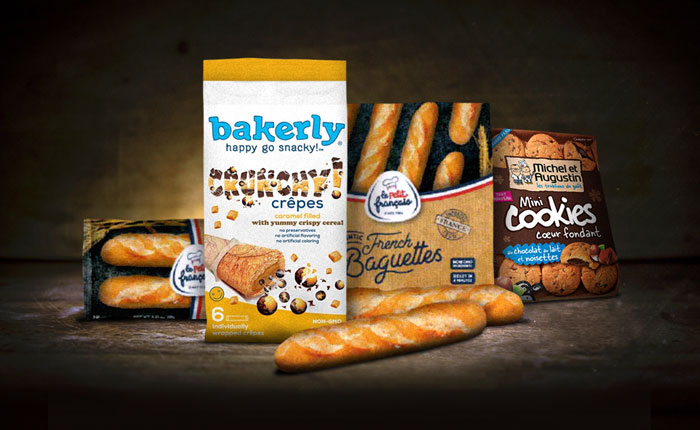 A strong affinity toward French culture is starting to influence more than just Francophiles' diets — and American brands aren't the only companies reaping the rewards of this French revolution.
France imported more than $46.7 million in all goods to the U.S. in 2016. While a large amount of those products are related to transportation and pharmaceuticals, the country's recent expansion of its organic offerings has helped make France the fourth-largest exporter of food products in the world.
The gravitation toward French products should be top of mind for all industry leaders. According to Business France's 2016 annual report, 86 percent of U.S. consumers are interested in products "made in France." And as American interest in travel and new cultures increases, international items are no longer contained to a single "international" aisle.
But French companies' transitions into the U.S. isn't always smooth. In addition to the logistical challenges and labeling regulations that brands importing into the U.S. face, these companies must also find a way to both emphasize their French background while still catering to American consumers.
To do this, leading French brands are trying different approaches. Some brands, such as Michel et Augustin, have stuck to their Francophile branding while others, like La Petite Francaise, have rebranded specifically to appeal to this new consumer base. And some, like Bakerly, one of France's top snack makers for the past 30 years, are going a step further and becoming a U.S.-based company.
Each shared with NOSH the challenges they faced in entering the U.S., the reasons they moved forward anyway, and what they are doing to accommodate the different tastes and preferences of the American consumer.
Logistical challenges
Before French CPG companies can even begin to worry about connecting with U.S consumers, they have to consider the logistics of getting their products on shelves. To enter the U.S. market, brands need to create English packaging with nutritional panels that meet the standards of the Food and Drug Administration (FDA).
Michel Stretz, VP of French Food Exports, told NOSH the paperwork required can be arduous. After brands are compliant with FDA rules, they must then pass multiple reviews from agencies including U.S. customs, the FDA, and the USDA, among others. Because this can be a lengthy process, Stretz said French Food Exports only works with brands who sell products with a minimum 12-month shelf life.
Timing and product expiration also plays a role during shipping. When Michel et Augustin, a leading indulgent snack and beverage brand in France, launched in the U.S., the company ran into issues with customs stopping containers in ports, according to VP of U.S. Sales Antoine Chauvel.
Transit can also cause unforeseen quality control issues. Michel et Augustin originally sold long, thin cookies called petites baguettes in the U.S., but discontinued the line because the cookies often broke in transit, lessening the experience for the consumer, Chauval said.
Although transportation issues have impacted the American product line, Chauvel told NOSH there are certain classic French products, such as the company's beloved chocolate mousse, that Michel et Augustin is determined to get into the U.S.
"The original idea was originally to bring [the mousse] over," he said. "But unless we want to charge $16 per serving — which is obviously not what we want to do– importing is not realistic."
As a result, the line will be the company's first product manufactured outside of France.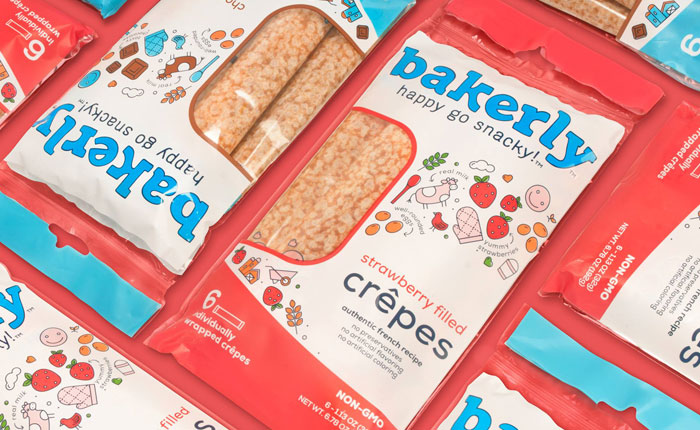 Michel et Augustin is not the only French brand bringing production to the U.S. Bakerly, which entered the U.S. last year with its line of brioche, breads, sponge cakes and crepes, has been making both its family and snack lines in 21 facilities across France. While those facilities will still manufacture for orders in France, the brand's parent company, Norac, announced late last year that all products sold in the U.S. will be made in the company's new 79,160 sq. ft. manufacturing and warehouse facility in Pennsylvania.
Bakerly declined to speak with NOSH, but Norac USA president Julien Caron told Lehigh Valley Live that the facility is expected to open this year.
"Our goal is to make these brands a part of everyday American life," Caron told the site.
As Michel et Augustin has found, moving production to the U.S. does solve one of the biggest problems for French companies: pricing. Olivier Sonnois, brand manager at importing, distributing and marketing firm Brands Within Reach (BWR), said imported products tend to have higher price tags due to quality of ingredients, currency fluctuations and transportation costs. While a premium price tag can carry associations of quality, Sonnois noted it can dissuade mass retailers from carrying a product.
"[Imported brands] do have a higher competitive price, which sometime can affect their ability to grow as fast as a cheaper product that is perceived to be similar, but made domestically," he said. "So [imports], by default, are a premium product due to their point of origin. It will affect their ability to spread sometimes with mass retailers who tend to look for the lowest possible price."
 America's French focus
American interest in French culture is nothing new. France is the sixth-largest export economy in the world, making $39.1 billion in sales across retail sectors from the U.S. market alone, according to France's Office of Economic Commerce. About 87 percent of U.S. consumers surveyed by Business France's 2016 annual report said they think products made in France suggest "high quality." And, as any Julia Child fan knows, French food also embraces high fat, which Americans once feared but now "love."
"Butter and cream, what's not to love?" former Whole Foods director of grocery and CPG advisor Tim Sperry told NOSH. "[French brands have] simple ingredients with products that clearly show an attention to detail. Put side-by-side with similar products made here in the U.S., you can taste the difference."
Part of the interest in French products is the belief that French foods are better-for-you due to less processing or stricter regulations. "The main appeal is really in the ingredient selection, and the recipes that tend to use less sophisticated ingredients and more traditional ingredients," Sonnois said. "It's sort of going back to the roots of clean food."
That's part of the reason why CPG giant Danone, which has struggled in recent months in connecting with natural consumers, announced a 40 percent acquisition of Michel et Augustin.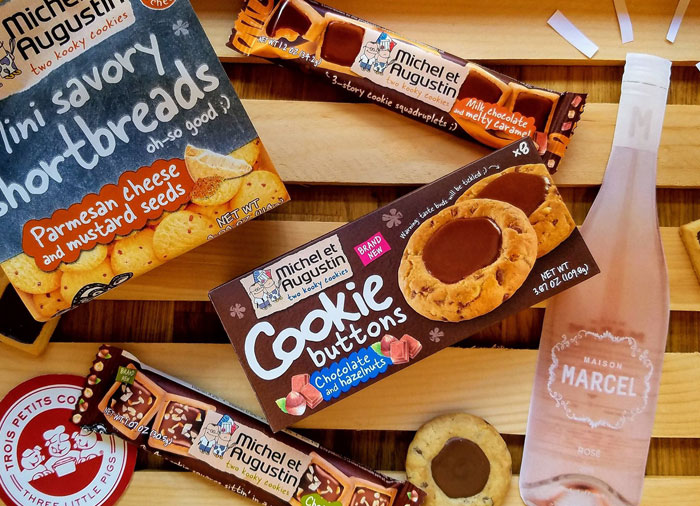 "These guys are very small — they are in 10,000 shops of Starbucks in the U.S.," Danone CEO Emmanuel Farber said on the company's February quarterly earnings call. "And they did a better job than we did with Starbucks five years ago in our strategic partnership. So we need to learn, and we are learning with these guys."
In France, Michel et Augustin has more than 100 natural products in its portfolio, from cookies and crackers to chocolate mousse and juices. Now, the company offers 20 SKUs sold in about 1,400 stores, including Fairway, Union Market and Whole Foods mid-Atlantic region.
"[Consumers] want to be able to read the ingredient list; they want to have these high-quality ingredients and to be able to taste immediately that it's high quality," Chauvel said. "People are always asking us 'Isn't it difficult to have a cookie company in the U.S. given the anti-sugar movement?' But people are being more choosy about how they indulge. They are saying 'I don't want to indulge, but if I do, I want it to be high quality.'"
La Petite Francais saw that same desire for high-quality French products with their line of breads. The company has been one of France's top private label bread and baguette producers for decades, but when it entered the U.S. market 15 years ago, decided to create a branded line of its own. While both countries value quality, Nicholas Parez, La Petite Francais's export area manager, said American consumers view bread as an occasional treat and thus want to know the story of their bread.
"In France, we eat bread every day. Morning, lunch and dinner. It's part of our culture and our habits. When Americans eat bread, it is mostly on occasions," Parez said. "For French people, it is just a common baguette, nothing fancy. It's not stone baked or anything. It's just basic."
Building a brand, again.
Though French and American consumers share similar desires for natural and clean ingredients, French brands that spoke with NOSH during this year's Summer Fancy Food Show noted consumers differ in how they want those messages conveyed to them. Most packaged foods have a more muted, standardized look; while in America, consumers seek out whimsical brands that convey a distinct personality.
Le Petite Francais realized this difference after launching its U.S. line with more French-centric packaging. Parez described the original look as "traditional" and "not very fancy," using the same logo and branding as its private label line in France. However, after a lackluster reception, the company decided to rebrand. During development of the new look, consumer research found that 80 percent of shoppers said they would purchase Le Petite Francais' products on looks alone.
In France, Michel et Augustin is anything but traditional with its self-proclaimed "kooky" packaging. As a result, the company did not make any branding changes when launching into the U.S. However, the design may be causing other issues for the brand.
"In France, we don't have to put forward that we are French. Obviously we are, so there's no added value. But here, it's is it clear enough?" communications manager Lily Dionne-Jermanovich said. "We're asking ourselves, 'How do we make sure we keep philosophy while still holding onto our unique quirky, kooky personality and warmth, while also showing the high-quality aspect of the product?"
The company said it is still collecting consumer feedback and is expected to announce its next step with branding by the fall.
Give the people what they want
While imported French brands want to educate and share their culture through food, the teams from Michel et Augustin and La Petite Francais are not naive. Both teams know they need to adjust to American consumers, especially when it comes to certification and taste preferences.
American and French consumers differ in the value they give to certain certifications. French brands are finding Americans want to see third party non-GMO certification on packaging, but it's not something the companies had to worry about before entering in this new market. France, which has stricter food laws than the U.S., bans all GMO products from its food supply chain.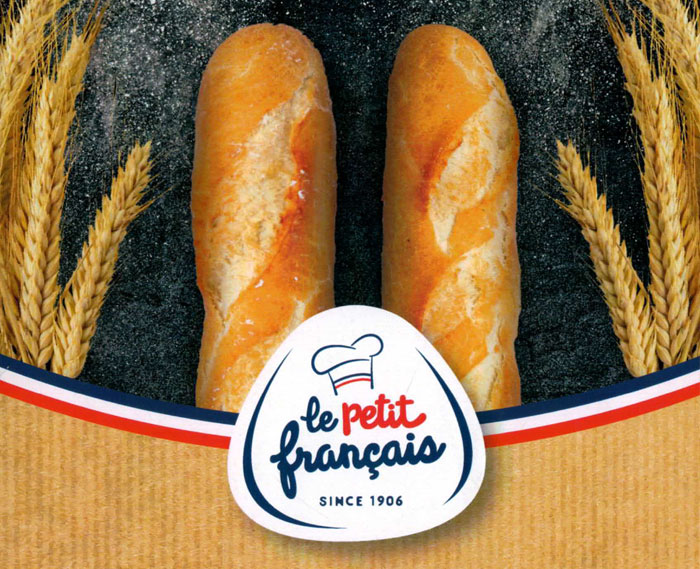 Brands also noted Kosher's high importance to the U.S. consumer as an indicator of quality. Upon entering the U.S., both Michel et Augustin and La Petite Francais were not Kosher certified, but soon decided to seek certification.
"Kosher in France, it doesn't really matter. Most French consumers don't look for that certification, but in the U.S., we have found it is very important to the consumer," Pavet said. "As French people, we don't understand why. We understand it is important if you are Jewish, but why would they be for any other person? But for the U.S., Kosher means quality."
Taste can also vary between American and French consumers. While some brands have been willing to adjust to American preferences, others are not. Michel et Augustin, which some U.S. consumers can describe as not sweet enough, has not adapted its recipes for the U.S. market. La Petite Francais, however, did change its private-label recipes and bake time instructions for the U.S.
"In France, we like really crusty baguettes. But most Americans like a softer bread or baguette here," Pavet said. "So basically we are adapting the cooking instruction to the country. We have been sticking to our culture, to our beliefs and to our tradition, but we have been adapting it slightly to meet the U.S. consumer expectation."
Sonnois added it's about knowing your consumers — in France and in the U.S. — and figuring out where to meet them.
"At the end of the day, the American consumer is different from the French consumer, and they may not like the same thing," he said. "It does require that companies make a fair amount of research and analysis before engaging into the U.S. market, making sure they have the right partner, packaging, price and recipes."