Saffron Road Owner Enhances Its Natural Snack Portfolio with Strategic Acquisition
This week American Halal Company announced that it has acquired Mediterranean Snack Foods Company, LLC, one of the leading lentil-based snack brands in the U.S. American Halal currently markets a range of natural, antibiotic-free, organic and certified Halal food products marketed under the Saffron Road brand, and the addition of Mediterranean Snack gives a significant boost to the company's snack portfolio.
Mediterranean Snack Foods Company, LLC (commonly known as Med Snacks) markets chips, crackers and snacks derived from other legumes and vegetables. The majority of Saffron Road's globally inspired product line consists of broths, sauces and frozen entrees, desserts and appetizers. The acquisition of Med Snacks will dramatically expand Saffron Road's  plant-based snack offerings, which currently consist of a single line of roasted chickpeas. While Saffron Road products are all certified Halal, American Halal did not announce plans to seek the same certification for Med Snacks.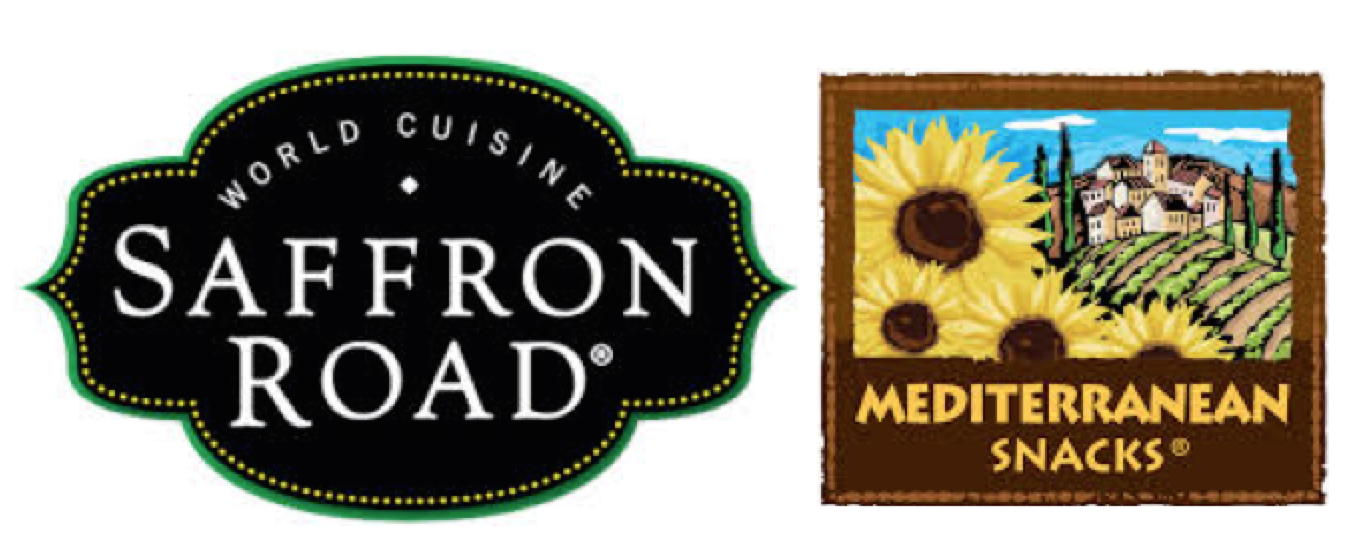 As a plant-based, allergen-friendly snack company, Med Snacks offers an American Halal a way to capitalize on the rising consumer demand for lower carbohydrate snack options that also have higher protein and fiber levels. As consumers increasingly abandon the middle aisles for categories such as produce and dairy, having a strong presence of healthy options is vital for any grocery brand.
It also provides these healthy options in an easy, on-the-go format. Currently most of Saffron Road's products require heating, defrosting or cooking, while consumer interest in snacking keeps rising. As Deloitte, a global consulting firm, found in its "2015 American Pantry Study," consumers want to eat healthy, but they also aren't willing to slow down or make too many compromises. The report found 86 percent of consumers want products that are convenient but also healthy and 59 percent are looking for healthy versions/options within their favorite categories.
"Med Snacks and Saffron Road…are at the center of the massive U.S. trends for healthy snacking of foods that are gluten-free, Non-Gmo Project Verified, high in protein and fiber, clean labeled and calorically smart" stated Adnan Durrani, CEO of American Halal, in a joint press release.
The financial terms of the acquisition were not disclosed.
The company's full press release is below:
Stamford, Connecticut- August 20th, 2015. — American Halal Company, Inc. announced today that it had wholly acquired the Mediterranean Snack Foods Company, LLC. ("Med Snacks"). American Halal also wholly owns Saffron Road, a leading Natural Frozen Entrée brand as well as a premier innovator of shelf stable natural products, such as Non-GMO Project Verified Simmer Sauces, Organic Chickpea Snacks, and Antibiotic Free Halal Broths. Med Snacks is one of the leading lentil snack brands in the U.S. and offers a selection of over 50 Natural lentil/legume based chips, crackers, and veggie snacks.
Med Snacks was founded in 2005 by Vincent James and is a pioneer in the nutritious plant-based snacks category, with innovative products like Baked Lentil Chips, Lentil Crackers, Hummus Crackers, and its recently launched Bean Stalks Snacks. Med Snacks products are widely distributed in 20,000 stores across multiple grocery, specialty, convenience, club, and mass channels in U.S. and Canada. Many of their products are NON-GMO Project Verified and have enjoyed recognition from industry leaders and media superstars- including Dr. Oz, Shape Magazine, The Gourmet Retailer, and Progressive Grocer.
"With its distinctive product offerings, Med Snacks offers compelling opportunities to extend its line under a Saffron Road brand portfolio. Adnan Durrani, CEO of American Halal Company, Inc., commented by stating, "We are quite excited about our acquisition today of Med Snacks. While we get offered many opportunities for potential buyouts every year, this is not only American Halal's first and only one, but one of the few that we feel is a perfect tuck in acquisition for the Saffron Road portfolio. Med Snacks and Saffron Road are very complementary as well as synergistic given both our consumers and demographics sweet spots are at the center of the massive U.S. trends for healthy snacking of foods that are Gluten Free, Non-GMO Project Verified, high in protein and fiber, clean labeled, and calorically smart. Moreover, Vincent's excellent Nabisco and Kraft pedigree significantly enhances the leadership of our snack production and product development teams. This acquisition now catapults American Halal's footing onto a heightened platform in plant-based protein snacking- an area we have seen some excellent recent success in with our Chickpea Snacks line and which we now intend to establish a beachhead in as well as to devote serious resources behind. This will allow us to build on Saffron Road's brand leadership in natural frozen entrees by scaling our marketing and sales team to lead a dynamic and highly innovative ambient snack category. We expect this acquisition to be accretive to our margins in 2016 and beyond. This tuck in rollup is the next chapter in American Halal's tremendous growth which we intend to successfully leverage into Saffron Road's stellar brand value and success at multiple levels of in store placement, distribution channels, trade. We are now well on our way in establishing Saffron Road as a national platform brand in the $60 billion natural, and alternative snack food sectors."
Vincent James, CEO of Mediterranean Snack Foods Company, who will now be Senior Vice President and General Manager of Saffron Road's Snack Division, commented by saying, "we are excited to be part of the American Halal Company/Saffron Road Team and this acquisition leverages the Mediterranean Snack Brand to the next level in plant-based protein snack foods."
Silverwood Partners acted as investment bankers and The Giannuzzi Group, LLP were the lawyers for Mediterranean Snack Foods Company. Golenbock, Eiseman, Assor, Bell & Peskoe, LLP acted as legal advisors to American Halal Company, Inc.
About Saffron Road: American Halal Co. markets Natural, Antibiotic Free, or Organic Halal Certified food products under its wholly owned Saffron Road brand which are available in 10,000 stores nationwide. Saffron Road's mission is to offer Natural Halal Certified and Gluten Free foods, which are also holistic, sustainably farmed, and antibiotic free. Saffron Road's products are sourced from livestock which is fed only 100% vegetarian feed and are humanely treated. All of Saffron Road's Products are Halal Certified by the Islamic Food and Nutrition Council of America (IFANCA) and are the only premium, Halal Certified and Natural brand available in grocery markets nationwide in the US.