Amplify Snack Brands, Inc. Launches Initial Public Offering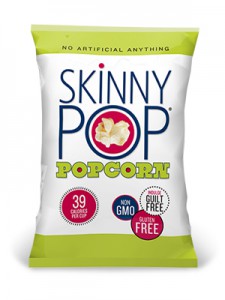 AUSTIN, Texas–(BUSINESS WIRE)–Amplify Snack Brands, Inc. ("Amplify" or the "Company") announced today the launch of its initial public offering (IPO) of the Company's common stock. The offering is for 15,000,000 shares of its common stock. All shares are being sold by existing stockholders, including certain directors and officers of the Company. Amplify will not receive any of the proceeds of the offering. The selling stockholders have also granted the underwriters a 30-day option to purchase up to 2,250,000 additional shares of common stock. The initial public offering price is currently expected to be between $14.00 and $16.00 per share. Amplify has been approved to list its common stock on the New York Stock Exchange under the symbol "BETR".
Goldman, Sachs & Co., Jefferies, Credit Suisse and SunTrust Robinson Humphrey are acting as joint book-running managers for the proposed offering. William Blair and Piper Jaffray are acting as co-managers.
The offering will be made only by means of a prospectus. When available, copies of the preliminary prospectus relating to the offering may be obtained from: Goldman, Sachs & Co., Attention: Prospectus Department, 200 West Street, New York, NY 10282, phone: 866-471-2526, email: prospectus-ny@ny.email.gs.com; Jefferies LLC, Attention: Equity Syndicate Prospectus Department, 520 Madison Avenue, 2nd Floor, New York, NY 10022, phone: 877-547-6340, email: Prospectus_Department@Jefferies.com; or Credit Suisse Securities (USA) LLC, Attention: Prospectus Department, One Madison Avenue, New York, NY 10010, phone: 800-221-1037, email: newyork.prospectus@credit-suisse.com.
A registration statement relating to these securities has been filed with the U.S. Securities and Exchange Commission (the "SEC") but has not yet become effective. These securities may not be sold nor may offers to buy these securities be accepted prior to the time the registration statement becomes effective. This press release does not constitute an offer to sell or the solicitation of an offer to buy the securities described above, nor shall there be any sale of these securities in any state or jurisdiction in which such offer, solicitation or sale would be unlawful prior to registration or qualification under the securities laws of any such state or jurisdiction.
About Amplify Snack Brands, Inc.
Amplify Snack Brands is a snack food company focused on developing and marketing products that appeal to consumers' growing preference for Better-For-You (BFY) snacks. Through their simple, major allergen-free and non-GMO ingredients, Amplify's brands embody the Company's BFY mission and have amassed a loyal customer base across a wide range of food distribution channels in the United States.