GLUKOS Signs Ironman Champions as Brand Ambassadors for Energy Foods Brand
PHOENIX, Aug. 31, 2015 /PRNewswire/ — The GLUKOS Company Inc., a natural performance energy foods brand, has bolstered its roster of brand ambassadors by signing Ironman World Champions Mary Beth Ellis, Liz Lyles and T.J. Tollakson. Adding to an already impressive lineup of athletes, including All-Pro Wide Receiver Antonio Brown and World Cup Champion Tobin Heath, Ellis, Lyles and Tollakson provide GLUKOS credibility in the endurance category.
The trio of world-class athletes, all boasting Ironman Championships, are an ideal fit to represent GLUKOS' line of performance products. Putting their bodies through the rigors of grueling events such as an Ironman, they know the importance of keeping the body properly fueled. Utilizing GLUKOS, which provides consumers twice the energy in half the time of leading energy products on the market, all three athletes will turn to the all-natural energy to optimally fuel their bodies to compete at the highest level, both in training and during competition.
Known simply as "MB"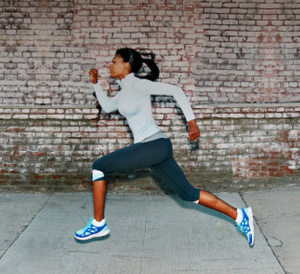 by her peers, Ellis is a nine-time Ironman Champion and the former American record holder at Ironman distance. A former competitive marathon runner, Ellis was diagnosed with osteoarthritis in 2005. Told by doctors she would never run marathons competitively, Ellis took up a career in triathlons and is now one of the most decorated endurance athletes in American history.
"Training is my life and GLUKOS provides me with the necessary fuel to keep my body performing at its optimal level. I'm pretty picky about what I put into my body, and the simplicity of GLUKOS was exciti
ng to me, including that "good" sugar glucose that is so easy to process and so fast to help me during a workout," said Ellis.
Lyles, born in Omaha, Nebraska, is a two-time Ironman Champion who earned the title of "rookie pro" at the 2012 Ironman Wisconsin. Competing and winning in one of the most physically demanding sports, Lyles still finds time to be a part-time spin instructor and full-time mom to her two children – a son and daughter.
"GLUKOS is an incredible product that immediately caught my eye because of the simple and effective ingredients that provided my body with the necessary fuel to perform at an elite level," said Lyles.
An entrepreneur and businessman, Tollakson owns two popular companies – Ruster Sports and Dimond Bikes – yet has the time to train and compete at the highest level. A two-time Ironman Champion – Mont-Tremblant and Lake Placid – Tollakson is a father of two and plans to compete in several upcoming Ironman competitions, including Kona.
"Juggling training, fatherhood and business ownership is difficult, but knowing I have a product as effective as GLUKOS during my limited training sessions provides me the confid
ence to compete with the best athletes in the world."
GLUKOS founder Mark Jensen, a former collegiate runner and Ironman competitor, realized there was a gap in the energy product market. This led him to extensive research and development to find the optimum source of energy that was both healthy and effective for athletes, similar to an oral IV. GLUKOS is similar to an IV because it contains the same basic ingredients, including water, glucose and electrolytes like potassium. Glucose is the only fuel the human body can use to produce natural energy unlike other energy products that contain High Fructose Corn Syrup, which actually creates lactic acid, and triglycerides in the muscles that hurt performance and recovery, caffeine which artificially increases the heart rate and causes dehydration, and artificial sweetener.
GLUKOS is available in six different products, including a ready to drink, gel, powder, tablet, gummy and bar. GLUKOS is available in sports specialty retail stores across the country for athletes that want to perform at their optimum levels while competing. For more information on GLUKOS, please visit GlukosEnergy.com
About GLUKOS Company Inc. — GLUKOS is a natural energy foods brand that provides the ultimate source of natural energy for athletes to perform at their optimal levels. Whether an athlete is training or participating in sport, GLUKOS is the ultimate pre- during- and post-workout energy source that absorbs into the bloodstream instantaneously providing twice the energy twice as fast as any other energy product on the market. Developed by triathlete and former collegiate runner Mark Jensen, GLUKOS can be consumed in six different delivery mechanisms, including ready to drink, powder, gel, gummy, tablet and bars. Unlike other energy drinks, GLUKOS has no side effects, no crash and absolutely nothing artificial.