Winter 2017 | NOV 30 | Santa Monica, CA
What Goes On at NOSH Live
Inspiring Speakers Give You Actionable Takeaways
We love it when a speaker brings an insight that makes everyone think. We ask for best practices, battle stories or cases that focus on innovation, growth and the lessons learned in the process.
Your Brand, Center Stage
NOSH Live features the "Pitch Slam" which allows startup brands to get instant feedback from a group of expert judges, the NOSH community and the world. Also, Sampling Stations allow you to showcase your stuff and get thoughts from the people who know what you are up against.
Networking Opportunities to Drive New Partnerships
There is nothing like being there and experiencing NOSH live with people who want to make better products and find partners and share experiences. This is your chance to collaborate and build partnerships that will help you succeed.
Education to Get You Started
Bootcamp the day prior will get you started on the right foot. Build a solid foundation and have special access to additional networking. An added bonus for young food brands.
Past NOSH Live Speakers
Sarah Michelle Gellar

Chief Brand Officer & Co-Founder, Foodstirs

Sarah Michelle Gellar

Chief Brand Officer & Co-Founder, Foodstirs

Sarah Michelle Gellar is a Golden Globe nominee and Emmy winning actress best known for her roles in Buffy the Vampire Slayer, ABC's All My Children, CBS's The Crazy Ones, and Cruel Intentions among others. Off screen, Gellar lends her time and support to child and hunger organizations as an advocate and activist. She works closely with No Kid Hungry and Baby Buggy as well as the nonprofit organization CARE. In October 2015, Gellar stepped into a new role as entrepreneur, co-founding Foodstirs (www.foodstirs.com) along with Galit Laibow and Gia Russo. Foodstirs is a culinary lifestyle brand that offers convenient, delicious and healthier ways to bring families together in the kitchen. From creative cooking kits to premium signature baking mixes, Foodstirs inspires creativity and curiosity, while emphasizing the importance of a healthier lifestyle.

Tom Bilyeu

Co-Founder & President, Quest Nutrition

Tom Bilyeu

Co-Founder & President, Quest Nutrition

Tom Bilyeu is the co-founder and president of Quest Nutrition and the host of the weekly thought leadership talk show, Inside Quest. Tom and his business partners have been working as a team for 13 years, across multiple companies. Quest Nutrition, however, was the company that broke the mold. Previously driven by an obsessive focus on profitability and companies designed to be sold, Tom and his partners founded Quest with a different vision: building a company with a mission - a company designed to last. To do so, they asked themselves one question, "What would we love doing even if we were failing?" Enter Quest Nutrition. In just five years, Tom has helped grow the company from a modest passion project into the second fastest growing private company in America, with over 57,000% growth in its first three years alone (via Inc. 5000). For Tom the mission of Quest is deeply personal – he wants to save his mom and sister from metabolic disease. To do that he plans to transform the entire food industry by creating foods that taste as good as they are good for you. That's what makes Quest more than just a food company, it's a company that will never stop innovating until global nutrition has been freed from the stranglehold of junk food. Tom is a forever student of life. His obsession with mastering skills has molded him into a well-rounded leader, battle-hardened and unafraid to fire moonshots.

Deb Hannah

Director, Retail Brand Partnerships, Starbucks

Deb Hannah

Director, Retail Brand Partnerships, Starbucks

Deb joined Starbucks 5 years ago, and for the past year has led the Retail Brand Partnerships team. She and her team run the snack category across North America and have the enviable task of finding new food brands for Starbucks stores that customers can feel good about—ones made with simple, pure ingredients and crafted with love and care. Prior to working with food entrepreneurs to build a snack business for Starbucks stores, Deb spent 12 years in traditional consumer packaged goods. At Starbucks she created the shopper marketing and shopper insights function from the ground up, and managed various coffee brands for the FDMC channel including Starbucks packaged coffee, Seattle's Best, and VIA Instant coffee. At Kimberly-Clark she worked in various brand management and innovation roles. There she managed the creation of multi-brand marketing programs and the brand and shopper marketing efforts for the U by Kotex® launch, which won numerous awards including an IRI product Pacesetter, a Silver Effie for Shopper Marketing, and a Gold Hub Prize. Prior to Kimberly-Clark, Deb worked as a consultant with several leading retailers for Kurt Salmon. Deb has an undergraduate degree from Texas A&M and an MBA from Goizueta Business School at Emory University.

Michael Ruhlman

Author, Grocery: The Buying and Selling of Food in America

Michael Ruhlman

Author, Grocery: The Buying and Selling of Food in America

Michael Ruhlman is the author of critically acclaimed books including The Soul of a Chef, The Elements of Cooking, Ratio, and Ruhlman's Twenty. He has collaborated on several bestselling cookbooks, including The French Laundry Cookbook, Bouchon, and Alinea. Ruhlman has written about food and cooking for the New York Times, Gourmet, Food Arts, and other publications. He was born in Cleveland and lives in New York City.

Brendan Synnott

Founder, Revelry Brands & Bear Naked

Brendan Synnott

Founder, Revelry Brands & Bear Naked

Brendan Synnott is the Founder of Revelry Brands and Chief Executive Officer (CEO) of PACT | ORGANIC, makers of super soft organic cotton apparel. Synnott is leading his team to change the apparel industry for good. Synnott has built multiple lifestyle brands from scratch. His work has produced a unique signature across product categories that align with the millennial generation's evolved relationship with consumption. In 2002, at the age of 23, Synnott co-founded the healthy snack company, Bear Naked that was later acquired by Kellogg. In 2009, he founded Revelry Brands as a vehicle to provide strategy, people and capital to new ventures including co-founding EVOL Foods. Currently, Revelry holdings include the pet care brand I and Love and You, candy brand Little Secrets as well as apparel brand PACT | ORGANIC. With a degree in economics from Vanderbilt University, Synnott has levied his strengths to not only follow his passions, but tap into his competitive and energetic nature, which has included a role with the talent department at Saturday Night Live and a stint as a cast member on CBS's Survivor.

Nicky Jackson

CEO & Founder, RangeMe

Nicky Jackson

CEO & Founder, RangeMe

The concept of RangeMe came to Nicky while developing a range of baby skincare products. Looking for ways to achieve fast distribution, she had the idea to create a single network to match sellers with buyers looking for products like theirs. Before launching RangeMe Nicky worked as a Marketing Executive at Kellogg's, Uncle Toby's, Goodman Fielder, Pepsico and Jim Beam. A keeper of an entrepreneurial spirit, Nicky is also a leading voice for women in business and technology. The accelerated growth of RangeMe with her at the helm has catapulted Nicky as a true pioneer in the CPG Technology space. Nicky currently resides in San Francisco with her beautiful family of four.

James Richardson

Senior VP of Knowledge and Innovation, Hartman Group

James Richardson

Senior VP of Knowledge and Innovation, Hartman Group

James is a professionally trained cultural anthropologist turned strategy consultant. He has studied consumer behavior in food and beverage for fourteen years, working with a variety of clients from Kraft Foods to leading venture capital firms to early stage natural/organic food companies. In his current role, he oversees the development of Hartman's intellectual property and analytical toolkit to ensure that the company is filling critical knowledge gaps in the food and beverage industry. Recently, he has helped develop a go-to-market playbook to help emerging premium brands accelerate growth without losing their authenticity. In this role, he has become one of few national experts on the premium food/beverage marketplace and how it is disrupting CPG and retail businesses. He is also the creator and author of Hartman's quarterly whitepaper series on strategic issues facing the food industry: Hartbeat Exec. James' unique perspective also draws on his doctoral training as a cultural anthropologist and his extensive cross-cultural experiences.

Bill Weiland

Founder & CEO, Presence Marketing

Bill Weiland

Founder & CEO, Presence Marketing

He started working in a natural food store when he was 16 and began reading books on nutrition and healthy living at a fervent pace. Paavo Airola, Norman Walker and Paul Bragg were some of the early natural food enthusiasts who influenced his lifestyle choices, along with the inimitable Dr. John R. Christopher, an early pioneer in herbal medicine. After nearly a dozen years of working in the Natural Products Industry, in varied roles within the sales and retail sectors, he launched Presence Marketing in January, 1990. He is surrounded by a dedicated cast of creative and intelligent people who carry out the mission of bringing healthy products to consumers, with great energy, passion, and resolve. With nearly 35 years of industry experience, he is uniquely qualified to lead Presence Marketing/Dynamic Presence during booming as well as unstable economic times. His passion for sustainable agriculture, healthy foods and integrated medicine are key drivers behind his commitment to continue building Presence Marketing/Dynamic Presence, the only independently owned, national - natural products brokerage in the United States.

Kyle O'Brien

EVP of Sales, La Colombe

Kyle O'Brien

EVP of Sales, La Colombe

To those in the food and beverage industry, Kyle O'Brien is considered a modern-day visionary. He has a unique ability to identify great entrepreneurs and industry-changing products before they launch and help bring them to market. From Greek yogurt, to sliced and bagged apples, Kyle has carved an impressive notch across the food and beverage landscape. His approach is simple: combine natural ingredients, innovation, and a human element to yield market giants and epic brands. At 22 years old, O'Brien first focused his talent alongside a young entrepreneur whose plan it was to preserve sliced apples by using natural ingredients, such as Vitamin C, and suspending them in gas-flushed, breathable pouches. Kyle then pitched it to accounts from McDonalds to major school districts across the country, and the rest is history. O'Brien then met another talented craftsman, Hamdi Ulukaya, and was introduced to his yet-to-launch Greek yogurt company, Chobani, which would fundamentally change the world of yogurt. As a Partner and EVP of Sales, O'Brien built the sales and distribution structure and grew the business from its first cup into America's #1 selling yogurt, capturing nearly 40% market share. His drive and commitment didn't stop there, and O'Brien is not one to retire early. Next, O'Brien identified a new category-changing product and visionary entrepreneur, the Draft Latte, invented by Todd Carmichael, Co-Founder and CEO of La Colombe. O'Brien seamlessly assumed the role of Executive Vice President of Sales at La Colombe and immersed himself in the product and culture. Within months, he assembled a sophisticated nation-wide logistics, brokerage, and distribution network, paving the way for La Colombe's Draft Latte to assume its position on every shelf and refrigerated case in America.

Steve Hughes

CEO & Co-Founder, Sunrise Strategic Partners

Steve Hughes

CEO & Co-Founder, Sunrise Strategic Partners

Stephen Hughes (Chief Executive Officer) is a pioneer in the natural and organic food and beverage industry, and a veteran food industry executive with over 30 years of experience. Most recently Steve was Founder, Chairman and CEO of Boulder Brands, a publically-traded natural food and beverage company with a portfolio that included well-known brands EVOL, Udi's Gluten Free, Glutino, and Earth Balance. Steve has previously worked in leadership positions on such brands as Celestial Seasonings, Silk, Tropicana and Healthy Choice. Steve's network includes relationships with the industry's founding leaders, key influencers and decision makers, including cutting edge retailers, sales and marketing organizations, advertising agencies and consultancies. But most importantly, Steve has been fortunate to have a strong partner - and love of his life - in his wife, Grace. Throughout Steve's career, she has always kept Steve focused on doing the right thing - which ultimately led them to Boulder and to Steve's passion for the natural products industry. In 1992, Steve was offered the coveted job as Chief Marketing Officer of Frito Lay. Grace's reaction was 'Do you really want to wake up every day and sell potato chips?' Always the first one to see the next new thing, this insightful comment by Grace completely changed the trajectory of Steve's career - for the better. Steve received a Masters of Business Administration from the University of Chicago Booth School of Business. Steve currently serves on the board of Good Belly, PACT Apparel, Perky Jerky and Teton Waters Ranch.

Jon Sebastiani

Founder, Sonoma Brands

Jon Sebastiani

Founder, Sonoma Brands

Born to a lauded Sonoma wine family, Jon Sebastiani has grown up working in and surrounded by the aura of wine, food and hospitality. Embracing his entrepreneurial spirit, Jon was involved in a variety of business pursuits at a young age. From helping drive the M&A process of his families winery, Viansa, to founding KRAVE Pure Foods which quickly became one of the fastest growing CPG companies in the country (acquired by Hershey in the spring of 2015), Jon has a wealth of valuable firsthand experience. Sebastiani is a graduate of Santa Clara University with a Bachelor's degree in Economics and holds a dual MBA from the Haas School of Business at UC Berkeley and Columbia University. Sebastiani lives in Sonoma and is a passionate mentor, husband, father, athlete and philanthropist.

Duane Primozich

Co-Founder & Managing Partner, BIGR Ventures

Duane Primozich

Co-Founder & Managing Partner, BIGR Ventures

Duane began his career in natural foods over 16 years ago. In that time he has served in management positions for several prominent natural foods companies, including Frontier Natural Products Co-op and WhiteWave. In 2004 Duane co-founded Pixie Mate, a specialty tea business, and from 2007 to 2015 he held several senior management positions for Boulder Brands, ultimately serving as the Executive Vice President of the Balance segment for Boulder Brands, responsible for 3 of the 6 businesses in the portfolio. Concurrent to this role, Duane was the Managing Director of the Boulder Brands Investment Group from 2013 to 2015. Duane currently sits or has sat on the Board of Directors of Suja Juice, EPIC, Temple Turmeric, Primizie, Live Soda, Bonafide Provisions, Rebbl and Thorne Nature Experience, a Boulder-based environmental education non-profit.

Errol Schweizer

Strategic Advisor & Former Exec Global Grocery Coordinator, Whole Foods Market

Errol Schweizer

Strategic Advisor & Former Exec Global Grocery Coordinator, Whole Foods Market

Errol Schweizer has worked to build a more natural and organic food system for more than 20 years. A New York City native, Schweizer previously served as Whole Foods Market's Executive Global Grocery Coordinator, during which his team helped bring more than 6,000 new products to the U.S. marketplace, and assisted dozens of brands in becoming household names. Their focus on ethical sourcing and product innovation drove profits and growth, while establishing Fair Trade, Organic, and Non GMO as generational shifts in consumer preference, and setting new milestones for quality and transparency in pet foods, cleaning products, HPP beverages, Kosher and Halal products, hemp, grass-fed dairy and eggs, vegan/plant-based ingredients, and much more across more than 80 product categories. Errol also serves on the boards of several organizations dedicated to a better food system, including Demeter USA, Xerces Society, Austin Food Policy Board and Farmshare Austin. His previous experiences include retail food cooperatives, community supported agriculture, urban gardening and many years of GMO labeling advocacy. He and his family reside on a small farmstead outside Austin, Texas

Mark Ramadan

Co-Founder and CEO, Sir Kensington's

Mark Ramadan

Co-Founder and CEO, Sir Kensington's

Mark Ramadan is the Co-Founder and CEO of Sir Kensington's, creators of all-natural, globally inspired condiments. While attending Brown University, Ramadan and his classmate, Scott Norton, were inspired by an article penned by Malcolm Gladwell, titled "The Ketchup Conundrum," which suggested that it was impossible for new ketchup brands to compete with the nostalgic incumbent, Heinz. From there, Ramadan and Norton made it their mission to disrupt the broader condiment category by not only focusing on taste, but by building a brand identity that celebrated both food education and food entertainment. After two years of testing recipes and creating Sir Kensington's story, the company launched in June 2010. Prior to Sir Kensington's, Ramadan worked as a consultant at McKinsey & Company in New York City, specializing in the consumer goods and travel industries. While completing his undergraduate program at Brown University, Ramadan gained experience at the financial companies Goldman Sachs and Oberon Securities. He graduated in 2008 from Brown with a BA in Economics and International Relations. Ramadan has been featured on Fast Company's "1000 Most Creative People in Business" and Forbes' "30 under 30" list.

Lori King

President and COO, Stonewall Kitchen

Lori King

President and COO, Stonewall Kitchen

Lori King has over 25 years of professional experience. She was recently promoted to President and COO after 17 years as Chief Operating Officer and Chief Financial Officer at Stonewall Kitchen. Stonewall Kitchen is a leading manufacturer of premium branded specialty food and related products, including jams, bottled sauces, crackers and pancake mixes. Stonewall Kitchen has grown to become a leader in the specialty foods industry, becoming a brand with international recognition and achievement of several global specialty food competitions at the Specialty Food Association. Lori has been a key driver in Stonewall Kitchen's sales growth and financial stability. As the CFO/COO for the past 17 years, Mrs. King was responsible for the development, design, operation, and execution of the systems that create and deliver the firm's products/services. She led the areas of finance, manufacturing, distribution, IT/IS, R&D, quality control, and human resources. She continues to lead the Company's strategic planning processes and has been instrumental in developing and implementing high-level strategies aiding in the development of the Company's marketing and merchandising strategies. Over her tenure, Lori has been a key driver in Stonewall Kitchen's formidable sales growth and financial stability.

John Tucker

CEO, Farmhouse Culture

John Tucker

CEO, Farmhouse Culture

A food industry veteran, John recently joined Farmhouse Culture, a leader in the fermented foods category, as CEO. John believes probiotics are beginning to play a vital role in reshaping the American diet and leading consumers to better health and wellness by rebalancing their microbiome. John is excited to be building the Farmhouse Culture brand through thought leadership and the delivery of probiotics through superior tasting foods, snacks and beverages. John is the former CEO of bread baking pioneer, Dave's Killer Bread. Under his leadership, the company quickly moved to address its untapped growth potential and expanded distribution. Today, the Pacific Northwest favorite is the No. 1-selling organic bread in the U.S. reaching full national distribution in May of 2015. John began his career in quality assurance, quickly evolving into research and development and product innovation with such notable companies as Kraft, Weight Watchers and Heinz. His vast experience includes working in various parts of the U.S. and overseas. Eventually he moved into marketing and business development with SO Delicious Dairy Free, where he ultimately became President. His leadership was marked by successful efforts to improve the company's innovation, re-craft their marketing and build a strong leadership team - evolving the company from soy food to a market-leading dairy-free brand. An advocate of corporate social responsibility and President of Dave's Killer Bread Foundation, John speaks frequently to business leaders and entrepreneurs about the social value of hiring individuals with criminal backgrounds.

Matthew Sade

CEO, Kite Hill

Matthew Sade

CEO, Kite Hill

Matthew has spent the last 20 years building disruptive consumer brands that have challenged established industries with products that are better for people and the planet. As the CEO of Kite Hill, Matthew leads the company's efforts to replace traditional dairy in people's lives with great tasting, plant-based foods. By marrying patented biochemistry with traditional dairy production techniques, Kite Hill has developed a broad range of cultured nut milk products, including artisanal cheese, cream cheese, yogurt, entrées and even desserts. Kite Hill is now seen as a gold standard in plant-based dairy products. Under Matthew's leadership, Kite Hill has raised $25 million, most recently closing an $18 million round led by 301 Inc., General Mill's venture capital arm, and CAVU Venture Partners. Kite Hill's product leadership and industry influence were recently recognized by Forbes and CircleUp who selected Kite Hill as one of the 25 most innovative consumer brands of 2016 and have been covered by The New York Times, Wall Street Journal, Fortune and numerous other publications. Prior to leading Kite Hill, Matthew was the CMO of Impossible Foods, a company developing plant-based options to one day replace our global reliance on industrially raised meat. Matthew was instrumental in raising upwards of $50 million in capital and introducing the public to the Impossible burger through a feature article in the Wall Street Journal. Matthew hasn't always worked in the plant-based world. He joined Impossible Foods after founding Fork in the Road Foods, a leading sustainable meat company. Matthew started his food career in strategy at Starbucks and managed several food brands at The Clorox Company after earning his MBA from Cornell's Johnson School.

Anthony Tyree

Vice President, Global Snacks, The Hershey Company

Anthony Tyree

Vice President, Global Snacks, The Hershey Company

Anthony (Tony) Tyree is Vice President, Global Snacks for The Hershey Company. He is responsible for fulfilling the company's vision of developing a $2 billion snacks portfolio across the globe. In his role, Tony leads the development of the strategic plan for Global Snacks, which translates to country implementation plans across focus markets. Tony's responsibilities extend beyond organic innovation platforms, like Hershey's Spreads, Snack mixes and Brookside snacks, to strategic opportunities including mergers and acquisitions (e.g. Krave).

Phil Anson

Founder, Evol, Interim General Manager, Boulder Brands

Phil Anson

Founder, Evol, Interim General Manager, Boulder Brands

Phil Anson is the founder of EVOL Foods and joined Boulder Brands when it acquired EVOL in 2013. After running Boulder Brands' Frozen Foods segment and expanding both distribution and product offerings under the EVOL and Udi's Brands, Phil was appointed the role of Chief Innovation Officer, where he built a world class innovation team and center while optimizing processes. In July of 2015, Phil was appointed the role of Chief Commercial Officer and became responsible for leading the combined sales, marketing, innovation, and insights efforts at Boulder Brands. In January of 2016, after a successful sale of Boulder Brands to Pinnacle Foods, Phil was appointed the role of Interim General Manager. Phil has 15 years of experience as a Natural Foods Entrepreneur in food manufacturing, marketing, sales, distribution, finance and strategic planning. Phil is a long-time culinary enthusiast and creative innovator who successfully grew one of the most compelling challenger brands found in the market today.

Mark Rampolla

Founder, ZICO; Managing Director, Powerplant Ventures

Mark Rampolla

Founder, ZICO; Managing Director, Powerplant Ventures

Mark Rampolla was the Founder and CEO of ZICO Beverages, launched in 2004. Under Mark's leadership, ZICO experienced nine years of explosive growth and became one of the fastest growing beverage brands in the world. Mark was recognized as BevNET's 2010 Beverage Innovator of the Year and has been featured in major media, including The New York Times, The Wall Street Journal, Fast Company, Bloomberg, CNBC and Business Week. In 2013 The Coca Cola Company acquired 100% of ZICO Beverages. Mark continues to consult with The Coca Cola Company on ZICO and is also an angle investor and advisor to early stage companies in the beverage, food, crowd funding and technology industries. Mark started his career as a Peace Corps volunteer in Central America and later operated businesses across Latin America and the Caribbean for International Paper. He graduated from Marquette University and earned an MBA and Masters of Environmental Management from Duke University.

Sarah Palisi Chapin

CEO, Hail Merry

Sarah Palisi Chapin

CEO, Hail Merry

Sarah Palisi Chapin has served as Chief Executive Officer and board member of Hail Merry since 2009, when she and Ali Brushaber, chief product officer, joined Hail Merry founder Susan O'Brien in her home pool cabana to partner for growth. Susan had successfully created the brand and built a cult following for her raw lifestyle pure ingredient products and her shelf success suggested it would grow to be a leading brand. Now operating from a 30,000-foot kitchen, Hail Merry continues as a leading snack and dessert brand sold in natural, conventional and foodservice, with all products non-gmo verified, gluten-free, vegan, and which celebrate raw plant oils. Ms. Chapin brings more than three decades of experience in the food service industry, including a comprehensive understanding of strategy, franchising, commercial kitchen technology, brand management, product development, marketing, operational excellence, market expansion and acquisition strategy. She is a member of the board of Yummy Spoonfuls, and The Middleby Corporation (NADQ: MIDD). She has previously served as a member of the Board of Directors of Caribou Coffee Company, Inc., 2007 to 2013, and more than a dozen for profit private and public companies over a 20 year span. Previous positions include CEO of Enersyst Development Center (intellectual property R&D and licensing company in food) from 1995 to 2003, VP of Worldwide Business Strategy of Burger King Corporation from 1990 to 1995 (including food globally and co-development of their purchasing COOP RSI) and new concept development for PepsiCo and Pizza Hut.

Scott Jensen

CEO, Rhythm Superfoods

Scott Jensen

CEO, Rhythm Superfoods

Scott Jensen is CEO of Rhythm Superfoods; manufacturer of organic plant-based superfoods snacks. He is the former CEO & President of One World Foods (Stubb's Bar-B-Q), which he co-founded 20+ years ago with C.B. Stubblefield and two close friends. One World Foods was successfully sold to McCormick & Co. in 2015. Scott led Stubb's in its national and international expansion to be the largest Super-Premium Bar-B-Q and Marinade brand in the country. He also co-founded and sits on the board of Stubb's Austin Restaurant Company, the famous Bar-B-Q and Live Music Venue in Austin, Texas. Scott is a member of the Austin Chapter of WPO and the head of the Specialty Food Executive Forum. Scott graduated with a BS in Psychology and a BA in Business Communication from SMU and received his MBA from NYU. Before co-founding Stubbs, Scott was a marketing manager at James River Corporation (Dixie Cups & Plates, Brawny Paper towels and Northern Bathroom Tissue brands). Prior to NYU, he spent two years at the Bloom Advertising Agency (Publicis, USA) in Dallas working on several national consumer products advertising campaigns for Nestle Specialty Foods, Carnation, Ross Laboratories, Juicy Juice, Kern's among others. He lives in Austin, TX with his wife and two sons.

Lauren Jupiter

Managing Director, Accel Foods

Siggi Hilmarsson

Founder, Siggi's Dairy

Siggi Hilmarsson

Founder, Siggi's Dairy

Siggi Hilmarsson was raised in Iceland on a traditional Icelandic diet. After moving to the United States to attend Columbia Business School, Siggi started to miss a staple of his childhood diet; skyr, the traditional Icelandic yogurt he grew up with. Yogurt here in the US had far too many ingredients and was much too sweet for his liking so he took matters into his own hands and started making yogurt in his apartment kitchen. After months of experiments, the skyr showed enough promise and soon moved from Siggi's kitchen to a local agricultural college in Upstate New York, where the first 'professional' batch of siggi's was made. Within a year, Siggi quit his corporate job, set up formal yogurt production and started selling his products at an outdoor farmers market in New York City. From kitchen to dairy plant, and from a local New York City market to Whole Foods as his first retail customer with national distribution, demand for siggi's yogurt grew quickly. From inception, simple ingredients and not a lot of sugar has been Siggi's motto and that still holds true today. Siggi's homegrown knowledge for yogurt and his passion for reducing sugar in our diets have made him a go-to expert with appearances on national TV such as ABC, CNN and CBS Sunday Morning. He has been recognized by Food & Wine Magazine's 40 Under 40 and Paper Magazine's cheeky Beautiful People issue.

Neal Gottlieb

Founding Twin, Three Twins Ice Cream

Neal Gottlieb

Founding Twin, Three Twins Ice Cream

Neal Gottlieb launched Three Twins Ice Cream in 2005, and has since expanded his business from a single scoop shop to a national brand sold in nearly 4,000 locations across the United States. Though he started the California-based company with no ice cream production experience, Gottlieb's goal has always been to build Three Twins into a major brand of reasonably priced, inconceivably delicious organic ice cream.

Tracy Miedema

VP Innovation, Presence Marketing

Tracy Miedema

VP Innovation, Presence Marketing

Growing up in the Pacific Northwest with family roots in the Deep South, gardening, gathering, hunting and preserving real food shaped her basic food philosophy: know where your food comes from, prepare it with care and enjoy time around the table. With over 15 years serving the natural and organic industry, Tracy has focused on building transformative food brands for consumers and building enterprise value for companies. She is now the VP of Innovation & Brand Development at Presence, the nation's leading natural products broker where she oversees the company's two investment portfolios, Omnipresence and Plan-It-Earth. She has also served for 5 years on the US Federal Regulatory Advisory Committee for Organic, the USDA National Organic Standards Board, including Chair of the Board. Past roles include Director of Product Innovation for Earthbound Farm/ WhiteWave Foods, creating consumer brands for Stahlbush Island Farm, and Marketing with General Mills' Small Planet Foods Division, Since 2012, Tracy has led graduate student teams in product innovation at the Darden School of Business at the University of Virginia. Tracy holds a BA from the University of Washington and an MBA from Western Washington University. She lives with her family in rural Oregon.

Michael Sands

Executive VP of Snacks, B&G Foods

Michael Sands

Executive VP of Snacks, B&G Foods

With over 25 years of consumer package goods experience as an Entrepreneur and Intrepreneur, Michael has led and created top-selling products across several food and beverage companies including Snapple and Ben & Jerry's. Currently as EVP Snacks at B&G Foods, he is in charge of Pirate's Booty, New York Style, TrueNorth And Rickland Orchards, which he co-founded and sold to B&G Foods in October 2013. Additionally he has served as the CEO of Balance Bar Nutrition Co., Chief Marketing & Operations Officer at Snapple Beverage Group, where he was also a key player in the turnaround of Snapple following the acquisition from Quaker Oats for $300 million and its sale three years later for $1.1 billion to Cadbury. Other positions include Chief Marketing Officer at Ben & Jerry's Ice Cream, Co-founder/CEO of Lesserevil Brand Snacks, and strategic marketing roles at Inbev, Unilever, and Grey Advertising. Mr. Sands earned a bachelor's degree in marketing from Babson College and was inducted into the Advertising Hall of Achievement for executives under 40, and was an Inc. 500 award winner for one of the fastest growing private companies in 2009 with Lesserevil.

Josh Goldin

Co-Founder, Alliance Consumer Growth

Josh Goldin

Co-Founder, Alliance Consumer Growth

Josh Goldin is Co-Founder and Managing Partner of Alliance Consumer Growth ("ACG"), a growth equity fund which invests exclusively in high-growth, emerging consumer brands. An experienced investor and business builder, Josh has provided financing and advised entrepreneurs building game-changing consumer companies. He currently serves as either a board member or board observer of Shake Shack, BabyGanics, Kriser's Pets and Lessing's Hospitality. Prior to co-founding ACG, Josh led The Lessing Companies, a consumer-focused private investment group. Josh holds an MBA from Harvard Business School and a BA from Wesleyan.
Who's Speaking? Be the First to Know!
NOSH Live Winter 2017 speakers will soon be announced. Don't miss out! Sign up to receive speaker and program announcements to your inbox.
Summer 2017 Conference Highlights
Bootcamp: Education to Get You Started
Learn the Ropes
Early-stage food brand? Bootcamp on November 29 teaches the basics of operating a business in the healthy food industry. Topics include product design, sales channels, legal keys, brand building, funding, and best practices.
Feed Your Growth
Attain industry-specific knowledge. Develop relationships required to scale and grow. Lay the foundation for success. Kickstart new ideas and innovation.
Connect the Dots
Gain clarity on the inner-workings of the food industry. Meet with well-known industry leaders, and put a face to a name. Get a head start on the higher-level programming of Day 2.
Venue
Loews Santa Monica Beach Hotel
1700 Ocean Avenue
Santa Monica, CA
NOSH Live Attendees Say...
"NOSH Live continues to provide insights, inspiration, and an incredible community for passionate food entrepreneurs and investors. It is a best in class event and experience."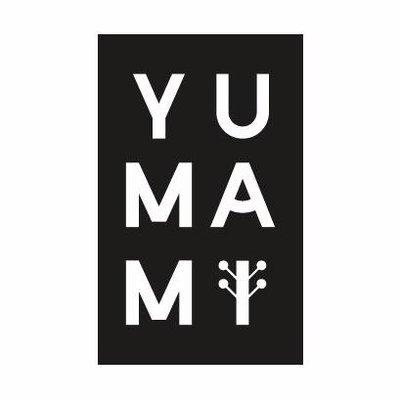 "I got to hear directly from people who've achieved what I want to achieve. Attending NOSH LA was a great reminder of the tremendous possibilities in natural foods."

"If you are thinking of turning your idea into a company or if you have a product that you want to grow into a household name, NOSH Live is the place to start."

"NOSH Live is a wonderful event for startup brands as well as industry thought leaders focused on innovation... NOSH is a delightful ecosystem that cares about natural, organic, sustainable, healthy food brands and accelerating their success in market."

Questions?
If you have questions about the conference, or would like to submit a speaker, please contact us! A Project NOSH team member will respond shortly with the requested information.