SUMMER 2017 | JUNE 12 | NEW YORK, NY
What Goes On at the NOSH Live Conference?
Inspiring Speakers Give You Actionable Takeaways
We love it when a speaker brings an insight that makes everyone think. We ask for best practices, battle stories or cases that focus on innovation, growth and the lessons learned in the process.
Your Brand, Center Stage
Pitch Slam is your opportunity to talk up your product and get instant feedback from a group of expert judges, the NOSH community and the world. Past judges include Alliance Consumer Growth, Starbucks, ADM and National Foodworks Service.
Sampling Stations allow you to showcase your stuff and get thoughts from the people who know what you are up against.
Networking Opportunities to Drive New Partnerships
There is nothing like being there and experiencing NOSH live with people who want to make better products and find partners and share experiences. This is your chance to collaborate and build partnerships that will help you succeed.
Education to Get You Started
Bootcamp the day prior will get you started on the right foot. Build a solid foundation and have special access to additional networking. An added bonus for young food brands.
NOSH Live 2016 Conference Highlights
Summer 2017 Speakers
James Richardson

Senior VP of Knowledge and Innovation, Hartman Group

James Richardson

Senior VP of Knowledge and Innovation, Hartman Group

James is a professionally trained cultural anthropologist turned strategy consultant. He has studied consumer behavior in food and beverage for fourteen years, working with a variety of clients from Kraft Foods to leading venture capital firms to early stage natural/organic food companies. In his current role, he oversees the development of Hartman's intellectual property and analytical toolkit to ensure that the company is filling critical knowledge gaps in the food and beverage industry. Recently, he has helped develop a go-to-market playbook to help emerging premium brands accelerate growth without losing their authenticity. In this role, he has become one of few national experts on the premium food/beverage marketplace and how it is disrupting CPG and retail businesses. He is also the creator and author of Hartman's quarterly whitepaper series on strategic issues facing the food industry: Hartbeat Exec. James' unique perspective also draws on his doctoral training as a cultural anthropologist and his extensive cross-cultural experiences.

Bill Weiland

Founder & CEO, Presence Marketing

Bill Weiland

Founder & CEO, Presence Marketing

He started working in a natural food store when he was 16 and began reading books on nutrition and healthy living at a fervent pace. Paavo Airola, Norman Walker and Paul Bragg were some of the early natural food enthusiasts who influenced his lifestyle choices, along with the inimitable Dr. John R. Christopher, an early pioneer in herbal medicine. After nearly a dozen years of working in the Natural Products Industry, in varied roles within the sales and retail sectors, he launched Presence Marketing in January, 1990. He is surrounded by a dedicated cast of creative and intelligent people who carry out the mission of bringing healthy products to consumers, with great energy, passion, and resolve. With nearly 35 years of industry experience, he is uniquely qualified to lead Presence Marketing/Dynamic Presence during booming as well as unstable economic times. His passion for sustainable agriculture, healthy foods and integrated medicine are key drivers behind his commitment to continue building Presence Marketing/Dynamic Presence, the only independently owned, national - natural products brokerage in the United States.

Kyle O'Brien

EVP of Sales, La Colombe

Kyle O'Brien

EVP of Sales, La Colombe

Kyle O'Brien led the global sales initiatives for Chobani Global Holdings, Inc., and was involved in all core aspects of business development for the company and its family of brands: Chobani Greek Yogurt — America's #1 selling yogurt brand. Kyle is currently the EVP of Sales at La Colombe and intends on growing the La Colombe brand throughout the world!

Jason Cohen

Founder/Co-CEO, Halen Brands

Jason Cohen

Founder/Co-CEO, Halen Brands

Jason Cohen, Founder/Co-CEO, co-founded Mamma Says, Inc. in 1999, a food manufacturing company that produced biscotti. He grew the business from concept to gaining distribution at retail giants such as Costco, BJ's and Trader Joe's. In a few years, the company was able to establish a national brand where sales volume doubled year-over- year. In 2005, the business was sold to NONNIS Inc., a portfolio brand of Windpoint Partners for 4x revenue. In 2005, Jason co-founded World Gourmet Marketing, creating better-for- you snacks under the flagship brand Sensible Portions, which included all-natural, low-calorie snacks such as Veggie Straws, Pita Bites and Multi Grain Crisps. Again, his strategic plan was to sell into large format retailers such as Costco first. He then moved on to vendors such as BJ's, Wal-Mart, Sam's, ShopRite, Safeway, SuperValu, etc. Under his management, the company achieved double-digit growth and became one of the fastest rising snack food industry purveyors. The company went from $4MM in sales in 2005 to just under $100MM in 2009. In 2010, World Gourmet (and the Sensible Portions brand) sold for $110MM to The Hain Celestial Group, one of the leading providers of organic and natural foods. While at Hain Celestial, Jason served as President of Club and Snack Division, and was responsible for executing the sales strategy for brands such as Terra, Garden of Eatin' and Sensible Portions. In 2011, Jason founded Rickland Orchards, the first shelf stable Greek yogurt brand. In October 2013, after sales soared to $50 million in just 18 months, the company was sold for $57.5 million to B&G Foods, a public company. In 2013, Jason partnered with the founders of SkinnyPop. SkinnyPop successfully went public in 2015 for 1.4 billion in shareholder value. In 2014, Jason received the Ernst & Young Entrepreneur of the Year Award in the Excellence in Emerging category in the New Jersey region. In January 2015, Jason co-founded Halen Brands, Inc., which quickly funded Chef's Cut Real Jerky in March 2015. Halen Brands then purchased Rex's Outrageous Road Crew Crunch in September 2015 and most recently partnered with Core Hydration in June 2016. Jason has also invested, raised capital, and previously or currently holds Board Member positions for various companies, mostly in the consumer products space including : Dippin' Chips and Mrs. Thinster's, Voli Vodka, Pearl Media, and two apparel companies - Trukfit and Asphalt Yacht Club.

Liz Myslik

CEO, Fresca Brands, CMO, Fresca Foods Inc.

Liz Myslik

CEO, Fresca Brands, CMO, Fresca Foods Inc.

Liz Myslik is Chief Marketing Officer of Fresca Foods and CEO of Fresca Brands. Fresca partners with visionary entrepreneurs and operates high growth natural and organic food brands as a vertically integrated natural foods company. Liz has been helping to build great brands for over 20 years as a marketer, CEO, and investor. Named by Forbes Magazine as a Kingmaker in Consumer and Retail industries, by Fortune Magazine as one of the Most Influential Women in Food and Drink, and by New Hope Natural Media as one of 9 Wonder Women In the Natural Food Industry, Liz has become a go-to person in the natural products industry by helping numerous companies innovate and grow. Liz received her BS from the University of Colorado at Boulder and her MBA from the Kellogg Graduate School of Management at Northwestern University. She lives in Denver, CO.

Bill Shen

Director, Encore Consumer Capital

Bill Shen

Director, Encore Consumer Capital

Bill joined Encore Consumer Capital in 2008. He is a director of Ancient Harvest, Brownie Brittle, California Splendor, Navitas Organics and Thanasi Foods. Bill is responsible for deal origination and execution as well as portfolio company oversight. Prior to Encore, he led corporate development for Nest Collective, a natural and organic consumer products company. Bill began his career at Swander Pace & Company (later acquired by Kurt Salmon, now Accenture), a strategy consulting firm servicing food, beverage, apparel, and retail clients, where he was a member of the firm's Private Equity Practice and worked on multiple consumer transactions. After Kurt Salmon, Bill led the food and beverage practice of a boutique investment bank. Bill graduated with a BA in Public Policy from Stanford University. Bill lives in Marin County, CA with his wife and twin daughters, and enjoys training for triathlons. He previously served as the Chair of the Stanford Associates Board of Governors, Board Member of the Stanford Alumni Association, Board President for Wu Yee Children's Services (a non-profit social services agency), and member of the Board of Trustees of The Leukemia & Lymphoma Society in San Francisco.

John Lawson

Regional Grocery Buyer, Whole Foods Market

Brian Rudolph

Co-Founder, Banza

Brian Rudolph

Co-Founder, Banza

Brian Rudolph is on a mission to make nutritious food more accessible. At the age of 23, Brian co-founded Banza along with his brother Scott. Banza makes the foods you love better, by using more nutritious ingredients. Less important by far than his pasta, Brian has been featured on Forbes and Inc's 30 under 30 lists and with Scott on CNBC's Restaurant Startup. Brian received his BBA from Emory University and is an alumnus of the Venture for America fellowship.

Andrew Whitman

Managing Partner, 2X Consumer Products Growth Partners

Andrew Whitman

Managing Partner, 2X Consumer Products Growth Partners

Andy Whitman is a successful consumer products executive and investor who melds the experience of a Fortune 100 leader with the passion and resourcefulness of an entrepreneur. After a successful career with General Foods and Kraft Foods and recognizing that nurturing smaller businesses to achieve rapid growth was his passion, he focused on investing in and helping to operate small consumer products companies. Andy has been an active part of the emerging branded consumer products eco-system since founding 2x Consumer Products Growth Partners in 2001. Andy and the 2x Partners team have partnered with: Beanitos bean-based snacks, Blue Dog Bakery all-natural dog treats, D's Naturals high-protein/low-sugar, dairy-free foods, gDiapers eco-friendly diapers, Good Karma non-diary milk and yogurt alternatives, Mega-Food and Innate Response whole food nutritional supplements, Orabrush bad breath eliminators, Tasty Bite Indian and pan-Asian foods, The Seaweed Bath Co. natural personal care and Wellness all-natural pet foods. Andy began his career managing icons like Kool-Aid and Tang. After years of delivering results on big brands, he jumped at the opportunity to run small, autonomous businesses within Kraft in a shirtsleeves environment. Taking charge of brands as small as $10 million that Kraft had been unable to grow or run profitably, Andy's entrepreneurial leadership produced outstanding results. His ability to grow businesses comes from his proven general management experience built upon a diverse breadth of prior functional assignments, including marketing, sales, operations planning and corporate development. He currently or previously assisted pro bono by serving as a board member for the Jewish United Federation Foods & Hospitality Trade Sector, Marketing Executives Network Group (MENG), Venture Board of the Women's Self-Employment Project and White Plains Child Day Care Association, a Head Start agency. Andy received a B.B.A. from the University of Wisconsin and an M.B.A. from Northwestern University's Kellogg School of Management. He is an outdoor adventure traveler, an active skier, an avid college basketball fan, a Culinary Institute of America-trained cooking enthusiast and a devoted Parrothead – as a result of traveling early in his career with singer Jimmy Buffett. Andy is a single dad by choice via surrogacy to a darling little girl, the light of his life.

Larry Kahn

Partner, Managing Director, Beechwood Capital

Larry Kahn

Partner, Managing Director, Beechwood Capital

A seasoned operator and investor with over 15 years of experience in management, operations and marketing, Kahn co-founded Beechwood Capital to identify and invest in unique, disruptive growth-stage branded consumer products companies. The founders of Beechwood Capital have deep entrepreneurial and operational experience, including founding and building The Holmes Group (with brands such as Crock-Pot®, Rival®, and Bionaire®) from a start-up to an $800 million branded consumer products leader, which they sold to the Jarden Corporation in 2005. Food and Beverage are a significant focus of Beechwood Capital with current investments in Banza, Foodstirs, and WTRMLN WTR. Kahn holds a B.S. in Marketing from Lehigh University and an M.B.A. from The Anderson School at UCLA. He currently serves as board member for Banza, a board observer for MiniLuxe, and a board advisor for Tatcha.

Jeremy Isenberg

President, Chex Finer Foods

Maura Mottolese

CEO, Tate's Bake Shop

Maura Mottolese

CEO, Tate's Bake Shop

Maura Mottolese has been the CEO of Tate's Bake Shop since it was acquired by The Riverside Company private equity group in late 2014. Ms. Mottolese began her tenure with Tate's setting the stage for accelerated growth by collaboratively leading the team to unprecedented sales and distribution gains, a complete rebranding, launching its first national advertising campaign, a renovation to create state of the art kitchens and expanding production capacity 50%, recruiting a first-class sales team and relocating the corporate offices. Under Ms. Mottolese's leadership revenues have doubled and Tate's has become the #1 brand in dollar growth within the shelf stable cookie category. According to the head buyer at leading US retailer, "Tate's has disrupted the formerly stagnant cookie category!" Previously, Ms. Mottolese was President of The Switch Beverage Company, a sparkling juice company which was owned by a private equity firm who hired Mottolese to revive the brand post-bankruptcy. The Switch was successfully sold to a strategic buyer in 2014. Maura has also held a variety of senior level marketing roles, driving growth across a broad portfolio of marquee brands including, Revlon, Snapple, Mott's, Hawaiian Punch, and Schweppes to name a few. Ms. Mottolese earned her B.S. in Business Administration from the University at Buffalo, and her MBA from Cornell University's Johnson Graduate School of Management.
NOSH Live Attendees Say...
"NOSH Live continues to provide insights, inspiration, and an incredible community for passionate food entrepreneurs and investors. It is a best in class event and experience."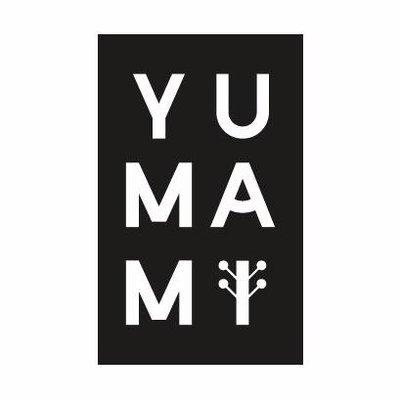 "I got to hear directly from people who've achieved what I want to achieve. Attending NOSH LA was a great reminder of the tremendous possibilities in natural foods."

"If you are thinking of turning your idea into a company or if you have a product that you want to grow into a household name, NOSH Live is the place to start."

"NOSH Live is a wonderful event for startup brands as well as industry thought leaders focused on innovation... NOSH is a delightful ecosystem that cares about natural, organic, sustainable, healthy food brands and accelerating their success in market."

Member of the Press?
We are pleased to offer complimentary registration to credentialed members of the media. Please note that beer bloggers, consumer beer publications, and guest columnists might not qualify.
Questions?
If you have questions about the conference, or would like to submit a speaker, please contact us! A Project NOSH team member will respond shortly with the requested information.

Subscribe for Event Updates