SUMMER 2017 | JUNE 12 | NEW YORK, NY
What Goes On at the NOSH Live Conference?
Inspiring Speakers Give You Actionable Takeaways
We love it when a speaker brings an insight that makes everyone think. We ask for best practices, battle stories or cases that focus on innovation, growth and the lessons learned in the process.
Your Brand, Center Stage
Pitch Slam is your opportunity to talk up your product and get instant feedback from a group of expert judges, the NOSH community and the world. Past judges include Alliance Consumer Growth, Starbucks, ADM and National Foodworks Service.
Sampling Stations allow you to showcase your stuff and get thoughts from the people who know what you are up against.
Networking Opportunities to Drive New Partnerships
There is nothing like being there and experiencing NOSH live with people who want to make better products and find partners and share experiences. This is your chance to collaborate and build partnerships that will help you succeed.
Education to Get You Started
Bootcamp the day prior will get you started on the right foot. Build a solid foundation and have special access to additional networking. An added bonus for young food brands.
NOSH Live 2016 Conference Highlights
Summer 2017 Speakers
James Richardson

Senior VP of Knowledge and Innovation, Hartman Group

James Richardson

Senior VP of Knowledge and Innovation, Hartman Group

James is a professionally trained cultural anthropologist turned strategy consultant. He has studied consumer behavior in food and beverage for fourteen years, working with a variety of clients from Kraft Foods to leading venture capital firms to early stage natural/organic food companies. In his current role, he oversees the development of Hartman's intellectual property and analytical toolkit to ensure that the company is filling critical knowledge gaps in the food and beverage industry. Recently, he has helped develop a go-to-market playbook to help emerging premium brands accelerate growth without losing their authenticity. In this role, he has become one of few national experts on the premium food/beverage marketplace and how it is disrupting CPG and retail businesses. He is also the creator and author of Hartman's quarterly whitepaper series on strategic issues facing the food industry: Hartbeat Exec. James' unique perspective also draws on his doctoral training as a cultural anthropologist and his extensive cross-cultural experiences.

Kyle O'Brien

EVP of Sales, La Colombe

Kyle O'Brien

EVP of Sales, La Colombe

Kyle O'Brien led the global sales initiatives for Chobani Global Holdings, Inc., and was involved in all core aspects of business development for the company and its family of brands: Chobani Greek Yogurt — America's #1 selling yogurt brand. Kyle is currently the EVP of Sales at La Colombe and intends on growing the La Colombe brand throughout the world!

Vincent Kitirattragarn

Co-Founder & CEO, Dang Foods

Vincent Kitirattragarn

Co-Founder & CEO, Dang Foods

Vincent Kitirattragarn, 32, launched Dang Foods in 2012 after his mother gave him a recipe for Miang Kum, a Northern Thai dish that requires toasted coconut. Vincent holds both Bachelor and Master of Engineering degrees from Cornell University and currently resides in Oakland, CA. He is a Forbes 30 Under 30 honoree and received a SOFI Gold award for "Best Snack" for Dang Original Recipe Coconut Chips.

Jason Cohen

Founder/Co-CEO, Halen Brands

Jason Cohen

Founder/Co-CEO, Halen Brands

Jason Cohen, Founder/Co-CEO, co-founded Mamma Says, Inc. in 1999, a food manufacturing company that produced biscotti. He grew the business from concept to gaining distribution at retail giants such as Costco, BJ's and Trader Joe's. In a few years, the company was able to establish a national brand where sales volume doubled year-over- year. In 2005, the business was sold to NONNIS Inc., a portfolio brand of Windpoint Partners for 4x revenue. In 2005, Jason co-founded World Gourmet Marketing, creating better-for- you snacks under the flagship brand Sensible Portions, which included all-natural, low-calorie snacks such as Veggie Straws, Pita Bites and Multi Grain Crisps. Again, his strategic plan was to sell into large format retailers such as Costco first. He then moved on to vendors such as BJ's, Wal-Mart, Sam's, ShopRite, Safeway, SuperValu, etc. Under his management, the company achieved double-digit growth and became one of the fastest rising snack food industry purveyors. The company went from $4MM in sales in 2005 to just under $100MM in 2009. In 2010, World Gourmet (and the Sensible Portions brand) sold for $110MM to The Hain Celestial Group, one of the leading providers of organic and natural foods. While at Hain Celestial, Jason served as President of Club and Snack Division, and was responsible for executing the sales strategy for brands such as Terra, Garden of Eatin' and Sensible Portions. In 2011, Jason founded Rickland Orchards, the first shelf stable Greek yogurt brand. In October 2013, after sales soared to $50 million in just 18 months, the company was sold for $57.5 million to B&G Foods, a public company. In 2013, Jason partnered with the founders of SkinnyPop. SkinnyPop successfully went public in 2015 for 1.4 billion in shareholder value. In 2014, Jason received the Ernst & Young Entrepreneur of the Year Award in the Excellence in Emerging category in the New Jersey region. In January 2015, Jason co-founded Halen Brands, Inc., which quickly funded Chef's Cut Real Jerky in March 2015. Halen Brands then purchased Rex's Outrageous Road Crew Crunch in September 2015 and most recently partnered with Core Hydration in June 2016. Jason has also invested, raised capital, and previously or currently holds Board Member positions for various companies, mostly in the consumer products space including : Dippin' Chips and Mrs. Thinster's, Voli Vodka, Pearl Media, and two apparel companies - Trukfit and Asphalt Yacht Club.

Bill Shen

Director, Encore Consumer Capital

Bill Shen

Director, Encore Consumer Capital

Bill joined Encore Consumer Capital in 2008. He is a director of Ancient Harvest, Brownie Brittle, California Splendor, Navitas Organics and Thanasi Foods. Bill is responsible for deal origination and execution as well as portfolio company oversight. Prior to Encore, he led corporate development for Nest Collective, a natural and organic consumer products company. Bill began his career at Swander Pace & Company (later acquired by Kurt Salmon, now Accenture), a strategy consulting firm servicing food, beverage, apparel, and retail clients, where he was a member of the firm's Private Equity Practice and worked on multiple consumer transactions. After Kurt Salmon, Bill led the food and beverage practice of a boutique investment bank. Bill graduated with a BA in Public Policy from Stanford University. Bill lives in Marin County, CA with his wife and twin daughters, and enjoys training for triathlons. He previously served as the Chair of the Stanford Associates Board of Governors, Board Member of the Stanford Alumni Association, Board President for Wu Yee Children's Services (a non-profit social services agency), and member of the Board of Trustees of The Leukemia & Lymphoma Society in San Francisco.

Andrew Kitirattragarn

CFO & COO, Dang Foods

Andrew Kitirattragarn

CFO & COO, Dang Foods

Andrew has taken the path of many CFO/COOs. He graduated magna cum laude from UC Santa Barbara, started his career at KPMG, and obtained his CPA in 2011. He worked as head of operations for an international small business and gained connections abroad. In 2012, Andrew used these connections and experiences to join the Dang Team as CFO/COO. Andrew's real strengths lie in his frugality and his connection with his big brother, Vincent. The two have been partners since Andrew's birth: Vincent, the visionary and Andrew, the operator. In his free time, Andrew loves shopping at Costco and purchasing items based on a cost per unit basis.

Andrew Whitman

Managing Partner, 2X Consumer Products Growth Partners

Andrew Whitman

Managing Partner, 2X Consumer Products Growth Partners

Andy began his career managing icons like Kool-Aid and Tang. After years of delivering results on big brands, he jumped at the opportunity to run small, autonomous businesses within Kraft in a shirtsleeves environment. Taking charge of brands as small as $10 million that Kraft had been unable to grow or run profitably, Andy's entrepreneurial leadership produced outstanding results. His ability to grow businesses comes from his proven general management experience built upon a diverse breadth of prior functional assignments, including marketing, sales, operations planning and corporate development.

Maura Mottolese

CEO, Tate's Bake Shop
NOSH Live Attendees Say...
"NOSH Live continues to provide insights, inspiration, and an incredible community for passionate food entrepreneurs and investors. It is a best in class event and experience."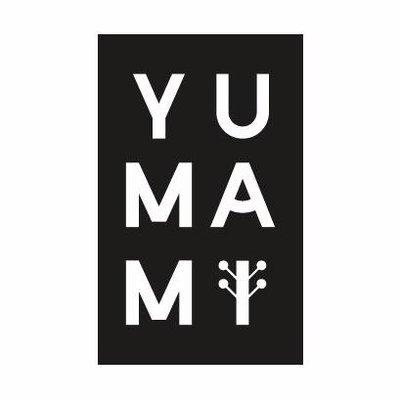 "I got to hear directly from people who've achieved what I want to achieve. Attending NOSH LA was a great reminder of the tremendous possibilities in natural foods."

"If you are thinking of turning your idea into a company or if you have a product that you want to grow into a household name, NOSH Live is the place to start."

"NOSH Live is a wonderful event for startup brands as well as industry thought leaders focused on innovation... NOSH is a delightful ecosystem that cares about natural, organic, sustainable, healthy food brands and accelerating their success in market."

Recent Announcements

Few consumer brands have gone from zero to $1 billion as fast as Chobani yogurt. Kyle O'Brien led the sales charge at Chobani, leading its revenue growth and transformation into the largest yogurt brand in the U.S. -- and he'll lead a discussion on fast growth at NOSH Live, taking place in Manhattan on Monday, June 12.

As Project NOSH in New York draws near, so too does the exciting Project NOSH Pitch Slam, which returns for its second edition on June 12 at the Metropolitan West Pavilion. The premier opportunity for a select group of emerging natural packaged food brands to step into the spotlight, the Pitch Slam is the signature competition of the Project NOSH Summer 2017 conference; it is sponsored by ADM.

Project NOSH is taking Manhattan. When we raise the curtain on our second New York-based strategy, growth and networking conference for entrepreneurial food businesses, we'll do so at the Metropolitan Pavilion West, at 639 W 46th Street, on Monday, June 12. An afternoon "Boot Camp" for early-stage entrepreneurs will be offered the day before at a different location.
Subscribe for Event Updates