Treo Brands LLC - Bookkeeper/Business Manager
Job Title:
Bookkeeper/Business Manager
Company:
Treo Brands LLC
Location:
Harrison, NY, 10528
Industry Sectors:
Beverage - Non Alcoholic

Date Posted:
10/12/2016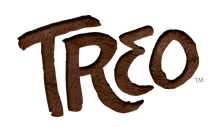 Position Title: Bookkeeper/Business Manager
Company/Location: An exciting / innovative start-up soft drink company based in Harrison, NY is looking for another team player to help us grow
Position reports To: President
Position Summary:
Assist in managing day to day operations including performing various bookkeeping/accounting duties, customer service functions and assist with contract production process.
Specific Duties and Accountabilities:
Nature of position requires a strong knowledge of bookkeeping/accounting procedures, computers, spreadsheets and strong interpersonal skills.
Sales Order Fulfillment Processing
Invoicing/ Monitor of chargebacks with key distributors
Accounts Receivable/Accounts Payable
Inventory Management – Ingredients/Dry Goods/WIP/Finished Goods
Monitoring Freight/Warehousing
General Book-Keeping and Accounting
Assisting with Budgeting/Forecasting
Qualification and Requirements:
Degree in finance/accounting preferred
Team player who is personable with a lot of initiative and with the ability to work with customers and suppliers.
Strong bookkeeping/accounting background
Excellent computer skills. Excel a must. Knowledge of Quick Books Enterprise/Wholesale & Manufacturing edition preferred
Five plus years of work experience with at least three years of financial analysis experience.
Salary/Benefits
Commensurate with experience.